Australia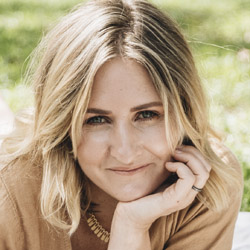 Prashanti Vodanovich
Based in Australia with over 20 years of experience in the wellness and luxury spa/hotel industry as a therapist as well as in a management capacity. Prashanti holds a Diploma of Clinical Aromatherapy & the Aromatic Medicine Skillset, an Australian Government approved qualification with over 1200hrs of recognised study. She has also travelled to Provence to Complete 3 levels of the Advanced Clinical Aromatherapy Program with Essential Oil Resource Consultants lead by Rhiannon Lewis.
Prashanti's vast therapeutic training has made her a highly regarded formulator & consultant. As the founder of Cura Co.Lab she formulates and manufactures a range of signature operational products for a number of Luxury Spa's in Australia and has a passion for promoting and educating her clients on the safe & sustainable use of aromatic plants and essential oils in the industry. She also advises to large hotel groups on the use & selection of Eco-Conscious products. As a formulator Prashanti is fastidious in researching, sourcing and creating ethical products. Prashanti is currently studying a Globally recognised Diploma of Cosmetic Chemistry & Personal Care Science fuelled by her desire to create eco conscious, effective products that work with and for nature.
---

Brazil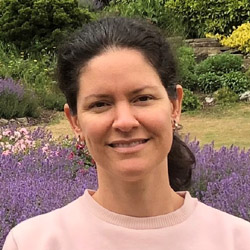 Lidiane G. Franco Pelli
Lidiane G. Franco Pelli has a degree in Forestry Engineering in Jan / 2005 from the Federal University of Viçosa (UFV), where she worked as volunteer with medicinal plants in a NGO, which helped her to solidify a childhood passion, linked to a familiar custom of using medicines remedies. She conducted a research with a symbiotic association between microorganisms (mycorrhiza and rhizobacteria) in a native plant (Anadenanthera peregrina) at the Laboratory of Mycorrhizal Associations / BIOAGRO / UFV. This brought an understanding of how associations between micro and macroorganisms are the basis for the survival of all ecosystems in our Planet.
After graduating, she worked with the recovery of degraded areas, maintenance and preservation of the Permanent Preservation Areas (PPA) and Legal Reserve. She elaborated and executed environmental education programs, which put her in close contact with the local population. She learnt about their customs and ways of life.
She prepared and executed a biodiversity conservation plan, coordinated a team to survey and monitor biodiversity data, including endemic plants (Serpentine plants) in Barro Alto and Niquelândia, Goiás, Brazil. She was responsible for reporting GRI (Global Reporting Initiative) indicators related to the Biodiversity of the company she worked for.
She became a mother in 2009, when she decided to dedicate herself to motherhood and return to studying old passions: medicinal plants, a passion since a very young age. In 2015, she got in touch with aromatherapy and in 2018 she started studying with Carla Véscovi, who always transmitted the importance conscious use of essential oils. Since then, Lidiane has been studying this very beautiful and loving area. She is also a yoga teacher for children and yoga nidra teacher as well, always looking for body care and healing linked to the care and healing of our Planet. The preservation and proper management of resources, promotes the balance between our life and the life of our Planet, therefore we are completely interconnected.
The combination of two passions: Conservation of Biodiversity with Aromatherapy is something wonderful, a dream coming true!
Para a Biografia de Lidiane em Português, por favor clique aqui.
---

Croatia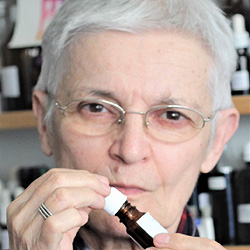 Slobodanka Poštić
Slobodanka is Croatia based aromatherapy and natural perfumery educator and writer of books and manuals in corresponding fields: Aromatherapy – Enchantment of Essential oils (in Croatian), 1994, A for Aromatherapy (in Croatian and Slovenian), 2005, 2009, and Fragrant Calendar (in Croatian and Slovenian), 2008. Aromatherapy and natural perfumery are her second career since the 1990s. She has spent many years co-creating and managing educational programs for aromatherapists.
Her biggest passion is natural perfumery, which she has been teaching since 2005. As an educator, she enjoys witnessing curiosity, enhthusiasm and creativity of her students and the impact it has on their wellbeing. Committed to the protection of threatened essential and oil-bearing plants herself, she also teaches her students to behave environmentally responsibly and sustainably.
She is currently completing a handbook (Fragrant Signatures – a Handbook on Creating Natural Perfumes, in Croatian and English) designed for all interested do-it-yourselfers out there.
Slobodanka also manages a resourceful website about aromatherapy, natural perfumery and olfactory experiences (www.aromaterapija.info).
Slobodanka je edukatorica aromaterapije i prirodne parfimeristike sa sjedištem u Hrvatskoj, te autorica knjiga i priručnika iz tih područja: Aromaterapija – Čarolija eteričnih ulja (na hrvatskom),1994., te A kao aromaterapija, 2005., 2009. i Mirisni kalendar 2008. (na hrvatskom i slovenskom). Aromaterapija i prirodna parfimeristika su njena druga karijera od 1990-ih. Provela je dugi niz godina u kreiranju i provođenju obrazovnih programa za aromaterapeute.
Njena najveća strast je prirodna parfimeristika, koju podučava od 2005. Kao predavačica uživa promatrati znatiželju, entuzijazam i kreativnost svojih učenica/ka, te utjecaj koji to ima na njihovu dobrobit. Posvećena je zaštiti ugroženih biljaka koje su sirovine za eterična i biljna ulja, pa svoje učenice/ke podučava da se ponašaju ekološki odgovorno i održivo.
Trenutno dovršava priručnik (Mirisni potpisi – priručnik o kreiranju prirodnih parfema, na hrvatskom i engleskom) namijenjen svim zainteresiranim uradi-sam entuzijastima.
Slobodanka također uređuje informativnu web stranicu o aromaterapiji, prirodnoj parfimeristici i olfaktornim iskustvima (www.aromaterapija.info).
---

Lebanon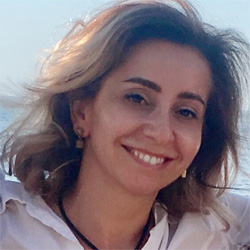 Dr. Nicole Boukhalil
Dr. Boukhalil is a Pharmacist and a Clinical Aromatherapist. She earned her doctorate in Pharmacy from Saint-Joseph University in Beirut (Lebanon) and her Phytotherapy and Aromatherapy diploma from the School of Pharmacy of Aix-Marseille (France). She underwent postgraduate studies in scientific aromatherapy, including advanced courses in clinical aromatherapy for patient care in Paris (France) and London (UK). Dr Boukhalil also holds a Master in Public Health (MPH), and is certified in Natural Dermocosmetic care (France).
Dr Nicole is a pioneer in introducing aromatherapy teaching, training and practice in Lebanon. She runs her own pharmacy in Beirut, and is a clinical aromatherapist wellness consultant who is committed to raising awareness about the benefits of aromatherapy among the healthcare professionals and the general public.
Dr Nicole believes that Nature is a great healer. Much wisdom is gained by working with Nature's treasures. She believes that plants, flowers and trees are to be handled with respect and care, so we can preserve nature for the future generations. Spending time in Nature and staying fit are important for Dr Nicole, this is why she is also a marathon runner and an avid mountain hiker.
الدكتورة بو خليل صيدلاني و متخصصة بالعلاج بالزيوت العطرية أو اروماثيرابي. حصلت على شهادة دكتوراه في الصيدلة من جامعة القديس يوسف في بيروت و على دبلوم العلاج بالنباتات والعلاج بالزيوت العطرية من كلية الصيدلة في إيكس مرسيليا ، في فرنسا. تخصصت في العلاج بالزيوت العطرية العلمية ، بما في ذلك دورات متقدمة في العلاج بالزيوت العطرية السريرية (كلينيكال اروماثيرابي) في باريس (فرنسا) ولندن (المملكة المتحدة).
(MPH) الدكتورة بو خليل حاصلة على درجة الماجستير في الصحة العامة
وهي متخصصة في الرعاية التجميلية الجلدية الطبيعية (فرنسا)
تعتبر الدكتورة نيكول رائدة في تقديم تعليم العلاج بالزيوت العطرية والتدريب والممارسة في لبنان في هذا المجال. هي استشارية العلاج بالزيوت العطرية السريرية. تلتزم الدكتورة نيكول برفع مستوى الوعي حول فوائد العلاج بالزيوت العطرية بين المتخصصين في المجال الطبي وعامة الناس. تلقي محاضرات وورش عمل في جميع أنحاء لبنان.
تدير الدكتورة بو خليل صيدليتها الخاصة في بيروت. تصنع خلطات علاجية شخصية ، مصممة خصيصًا لاحتياجات مرضاها وتقدم المشورة بشأن النباتات والمنتجات العشبية والعناية الطبيعية بالبشرة.
تؤمن الدكتورة نيكول أن الطبيعة معالج رائع وأنه يتم اكتساب الكثير من الحكمة من خلال العمل مع الكنوز المدهشة التي تقدمها لنا الطبيعة. كما تؤمن أن التعامل مع النباتات والزهور والأشجار يجب أن يتم باحترام ورعاية من اجل الحفاظ عليها للأجيال القادمة.
تهوى الدكتورة نيكول رياضة الركض والمشي أو الهايك بالجبال والطبيعة.
---

Malta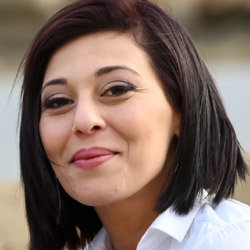 Marika Fleri
Marika Fleri has been practicing aromatherapy for the past 20 years in Malta focusing mainly on education, promoting safe use of oils through various media including TV, newspapers, magazines, workshops and social media. She has been working in oncology and palliative care for the past five years. Marika is the Coordinator of The National Cancer Platform which brings together all Maltese non-government organizations working in the field of cancer and she mans a 'one-stop shop' concept office at Malta's oncology hospital.
She is also the clinical aromatherapist in residence at the hospital working with other health care professionals to offer an integrative and holistic approach to treatment.
Marika is a VTCT Tutor, Assessor and Internal Quality Assurer. She runs AromaHub Malta together with Lorraine Spiteri.
She is the founder of The Azure Butterfly Project, a group of professional complementary therapists who are voluntarily offering their services where it is most needed and where otherwise it would be very difficult for people to have access to therapists.
---

Mexico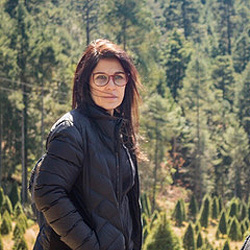 Rebeca Ledersnaider
Born in Cali Colombia, where she was pursuing a medical career, came to live to Mexico and received the title of Occupational Therapist in 1984 from the Mexican Institute of Rehabilitation, in Mexico City. Rebeca holds two aromatherapy certifications in the USA, one by Aromahead Institute (plus the Advance program) and the other by the Institute of Integrative Aromatherapy, and also studied the Advanced Clinical Aromatherapy program with Rhiannon Lewis in France, since 2008.
All of this helped materialized her dream of being a voice for safe use of essential oils and the aromatic plants from which they originate.
In 2004, founded Shaktili Aromatherapy and later Aromacademia, to promote aromatherapy education in Mexico and Latin America, stablishing the first Spanish speaking school recognized by the Alliance of International Aromatherapists and The Canadian Federation of Aromatherapists.
In 2018 she received a master's degree in Dermopharmacy and Cosmetic Formulation from the International University of La Rioja in Spain. She also developed aromatherapy programs at many private schools and universities in Mexico City.
Parallel to her teaching, she offers volunteer services to different communities in the Mexican Republic as with the elderly and Alzheimer's patients, and is also working in building a network to support Mexican producers of aromatic plants and essential oils to promote their work.
Nacida en la ciudad de Cali Colombia, en donde cursaba la carrera de medicina, llegó a la Ciudad de México y recibió el título de Terapeuta Ocupacional en 1984 por el Instituto Mexicano de Rehabilitación. Rebeca cuenta con dos certificaciones en aromaterapia en los Estados Unidos, una por el Instituto Aromahead (más el programa Avanzado) y la otra por el Instituto de Aromaterapia Integrativa, además de haber cursado estudios en Aromaterapia Clínica Avanzada con Rhiannon Lewis, en Francia, a partir del 2008.
Todo esto ayudó a materializar su sueño de ser una voz para el uso seguro de los aceites esenciales y las plantas aromáticas de las cuales provienen.
En 2004, fundó Shaktili Aromaterapia y posteriormente Aromacademia, para promover la educación en aromaterapia en México y Latinoamérica, estableciendo la primera escuela de habla hispana reconocida por la Alianza Internacional de Aromaterapeutas (AIA) y La Federación Canadiense de Aromaterapeutas (CFA).
En 2018, recibió una Maestría en Dermofarmacia y Formulación Cosmética por la Universidad Internacional de La Rioja en España. También desarrolló programas de educación en aromaterapia en muchas escuelas y universidades privadas de la Ciudad de México.
Paralelamente a su labor docente, ofrece servicios de voluntariado a diferentes comunidades de la República Mexicana, con adultos mayores y pacientes con Alzheimer y diversas demencias, y también está trabajando en la construcción de una red de apoyo a los productores mexicanos de aceites esenciales para promover y apoyar su trabajo.
---

The Netherlands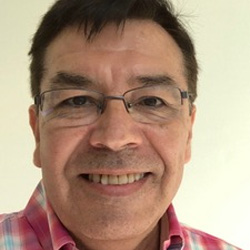 Jonathan Benavides
While working with autism at the University Psychiatric Hospital in Leiden in the Netherlands in 1988, Jonathan started to develop multisensorial interventions in order to break the armour and get into the patient's world. Since then he has always been interested in research the integration of different disciplines. In 2002, he got first in touch with aromatherapy when working with sensorial therapies for autistic children in the Netherlands and began studying advanced clinical aromatherapy in the UK.
Since then he has continued to extend his knowledge. Jonathan has been working within the palliative home care system in The Netherlands since 2009, incorporating his skills for providing comfort to the seriously ill and dying. Over the years he has developed, used, trained and lectured in diverse therapeutic interventions (conventional and non-conventional) such as
"Into the tunnel" for autistic children (1987)
"Bio-gymnastics, integrating the emotions in your body (1989)
"Ahava, the Reiki of Love", a new Reiki approach (2001)
"Anointing, a spiritual seance", an energetic chakra harmonisation (2008)
"Into the Light", psychological approach for the sick and dying (2011)
"Integrative Reiki, Reiki Usui together with essential oils, electromagnetic frequencies and roses energy" (2013)
"Reinforcing your T-cells", a holistic immunological approach" (2015)
"Let be free again", a trauma release aromatic approach (2017)
"Train to the Light" aroma and sound for HEARTS (UK) (2018)
"Remembering and Honouring you", aroma and texture for HEARTS (UK) (2018)
"Adjusting, a multisensory self-compassionate approach for cancer related distress" (2019)
"De-Compressing, for stress relief, resilience and to treat anxiety, fear and solitude" (2020)
For some years now, Jonathan conduct forest bathing workshops wherein he takes people to the forest to experience not only the trees themselves but in conjunction with the essential oils the same tree species produces. In this way he has taught many people to appreciate the trees as beings and in this way, he has help people to become more conscious of the fragility of nature and our responsibility within.
Besides working in the Netherlands, Jonathan also works regularly at the IKYA Klinikken in Oslo (Norway) and in Casa do Ser in Lisbon (Portugal).
He has participated in several seminars, conferences and congresses in aromatherapy, complementary therapies, psychology and music therapy.
Jonathan is working also at the moment on a book about spiritual aromatherapy for palliative care, dying and beyond.
---

Portugal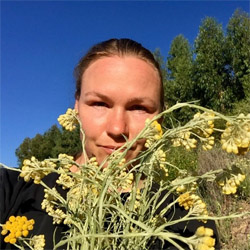 Marju Kivi
Meu nome é Marju Kivi, nascida na Estónia e a viver em Portugal desde 2000.
Sou destiladora de aromáticas e perfumista natural. Admiro a beleza, variedade e funcionalidade na Natureza!
Em 2010 a nossa familia mudou-se para Louriçal do Campo – uma aldeia simpática situada no lado Sul da Serra da Gardunha.
Numa manhã quente de verão da Beira Baixa, o Marco e eu fomos dar um passeio de bicicleta. No caminho de casa, sentimos um aroma no ar. Identificámos a planta e descobrimos os seus possíveis extratos. Decidimos logo avançar com a experiência da destilação. Começámos desta maneira a Destilaria Naturalness, com um produto de raíz: óleo essencial de esteva/Cistus ladanifer.
Em 2020 tornei-me embaixatriz Portuguesa do Instituto Airmid! Sinto-me honrada e motivada para trabalhar com a incrível equipa internacional de embaixadores!
---
My name is Marju Kivi, born in Estonia and living in Portugal since 2000.
I work as an aromatic distiller and natural perfumer.
Observing Nature, its beauty, variety and functionality, so much to admire!
Our family moved to Louriçal do Campo in 2010. This sweet village is situated at the South side of Gardunha Mountain, at the heart of Portugal.
One hot summer morning, Marco and I went out for mountain biking ride. On our way back, there was an intense, sweet, woody aroma in the air. After identification of the plant and its possible extracts, quickly our first ever distillation took place! This was the beginning of Naturalness Essential Oil Distillery. Our flagship product was Rock Rose/Cistus ladanifer essential oil.
In 2020 I joined Airmid Institute as Ambassador for Portugal! I feel honored and motivated to work together with this incredible international team of Airmid Ambassadors!
---

Russia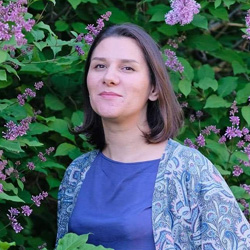 Olga Kutukova
Olga Kutukova was born and lives in Moscow. She has been a longstanding supporter of the Airmid Institute and is committed to protecting threatened essential and carrier oil-bearing plants. This in part stems from her profound love, since childhood, for plants and natural fragrance. For many years, she spent summers in the village with her grandmother and uncle who introduced her to these amazing things. In addition to working to protect threatened plants, her practice is focused on psychological needs and the safe use of essential oils. Further, Olga is the coordinator of the International Federation of Professional Aromatherapists (IFPA) regional group in Moscow. She brings a vast number of skills and communities together as an Ambassador and plans on focusing her efforts on education and translating Airmid materials into Russian.
Ольга Кутукова родилась и живет в Москве. Она является давним сторонником Института Airmid и привержена защите угрожаемых основных и несущих нефтеносных заводов. Отчасти это проистекает из ее глубокой любви, с детства, к растениям и натуральному аромату. Долгие годы она проводила лето в деревне с бабушкой и дядей, которые познакомили ее с этими удивительными вещами. В дополнение к работе по защите растений, на которые угрожает угроза, ее практика сосредоточена на психологических потребностях и безопасном использовании эфирных масел. Кроме того, Ольга является координатором региональной группы Международной федерации профессиональных ароматерапевтов (IFPA) в Москве. Она объединяет огромное количество навыков и сообществ в качестве посла и планирует сосредоточить свои усилия на образовании и переводе материалов Airmid на русский язык.
---

Taiwan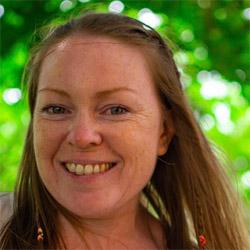 Rosie Walker-Chen
Originally from the U.K., Rosie has lived in Taiwan for the past 18 years and is extremely happy to call Taiwan her home. She has been involved in education for over twenty years. From an early age Rosie has had a deep love of plants and nature. Culminating in becoming an Aromatherapist and a member of the IFPA. Rosie would like to use her experience in educating and helping people to become aware of the plight aromatic plants face due to the increased popularity of phytomedicine.
來自英國的Rosie,在台灣已經居住長達18年,台灣是她第二個家,她愛英國但更愛台灣。
Rosie從小就熱愛植物和大自然,她從事教育已有二十多年,在因緣際會下接觸精油領域,她發現在正確使用下可以幫助到朋友與家人,最終透過專業機構認證下,取得芳香療法專家和IFPA成員。
Rosie希望利用她所學,來教育和幫助人們意識到,永續的概念,很多植物被過度濫採與提煉,已經瀕臨絕種,我們可以利用所學使用替代精油的概念,降低植物滅絕的壓力,人與大自然共存才能生生不息。
---

The United Kingdom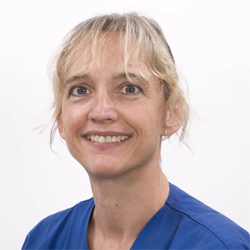 Dr Jacqui Stringer
PhD, RGN, MIFPA
Jacqui is Clinical & Research Lead for the Complementary Health & Wellbeing services at The Christie NHS Trust; an acute cancer hospital in Manchester, UK, where she has been working clinically with essential oils since 1997. Her clinical focus is the management of patients with complex physiological and / or psychological needs, at all stages of their treatment. The role includes maintaining a clinical case load where essential oil preparations are used in conjunction with standard licensed medications to facilitate maximum healing / symptom support. In addition to her clinical duties, Jacqui leads on the department's research programme as a central part of her role. Fundamental to her leadership is addressing the issue of sustainability when choosing essential oils, for use in both the clinical and research setting. Crucially, we look to use oils grown in a sustainable way, preferably using approaches, which are integral to and beneficial for a country's innate ecology.
---
Would you like to be a Airmid Ambassador?
To apply to become an Airmid Ambassador, please email us at info@airmidinstitute.org. Those wishing to join us are asked to complete an application form and to meet for an interview. Click here for more information on the program.