These businesses have committed to supporting the Airmid Institute's mission through their business memberships, and they have committed to take part in advancing sustainable management practices and ethical sourcing.
---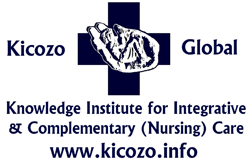 Kicozo
"Kicozo is passionate about offering nature's healing gifts to patients for their wellbeing and safety, yet in balance with and deepest respect for our Mother Earth."
Website:
kicozo.info
Location:
The Netherlands
---

FairSource Botanicals
"Working with medicinal and aromatic plants, especially those under threat, is an amazing privilege that we don't take lightly. As a business, we know that plants are our partners, and we can only thrive as long as they do; as human members of the global ecosystem, we know that it's our sacred responsibility to treat all species with care and respect. At a time of incredible global ecological change, it is imperative that we work together with organizations like the Airmid Institute to ensure the conservation of all species through research, education, and community conservation initiatives."
Website:
fairsourcebotanicals.com
Location:
USA
---

PURA D'OR
"As manufacturers of natural products, we heavily rely on the plants and oils they produce, and we are beyond grateful to these amazing plants. Not only do we strive to protect and replenish what supports us currently, but also for future generations. Our success as a conscientious company is measured not just by profit but by our social and environmental responsibility. We fulfill these responsibilities by purchasing from families and distilleries that use sustainable and ethical growing, harvesting, and distilling practices. This enables us to be a part of a sustainable future for everyone".
Website:
purador.com
Location:
USA
---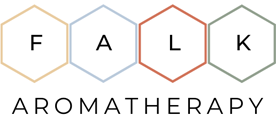 F.A.L.K. Aromatherapy
"As an educational institution dedicated to teaching people how to harness their sense of smell with the support of nature and aromatic botanicals, F.A.L.K. Aromatherapy is committed to connecting its students more deeply with nature, and with its aromatic medicinal plants. And we recognize that creating that connection comes with a great responsibility to also educate students about the role they play, with every buying decision, in the conservation and future supply of these revered plants. We are committed to a holistic approach to teaching that ensures students understand that, with each drop used, there are not only precious plants, but also farmers and communities involved. At a time when the demand for essential oils is greater than ever, we pledge to support the Airmid Institute in bringing more awareness, respect and compassion for the conservation and sustainable management of medicinal and aromatic plants to ensure availability for generations to come."
Website:
falkaromatherapy.com
Location:
USA