Co-creating vibrant and potent oils from plants growing around us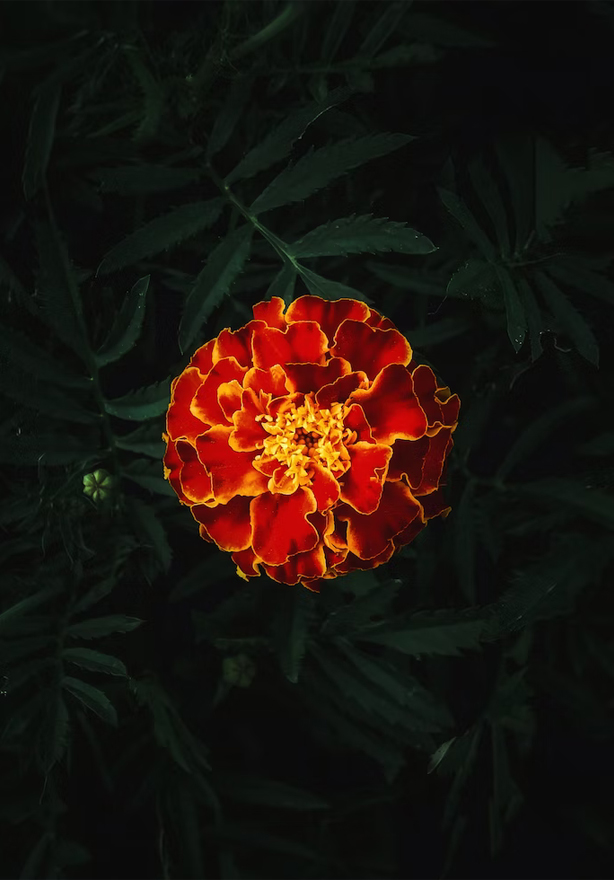 Presenter:
Felicity Warner
How to Attend?
Become an Airmid member today if you'd like to have access to this webinar (live or recorded), and many others we are excited to feature this year! Become an Airmid member today
Not a member yet?
You can purchase access to individual webinars by clicking here.
Sustainability, commercial harvesting of essential oils and its effects on Indigenous communities and reducing our carbon footprints are hot topics in aromatherapy.
But imagine nurturing one or two plants, perhaps Holy Basil, Marigold, even Rose, developing a tender and honouring relationship with them and harvesting enough plant material from them to cover your needs. No waste, no air miles and an oil with vitality and organic provenance.
Felicity Warner, the founder of Soul Midwives (holistic and spiritual therapists to the dying) makes simple macerated oils from native plants in the UK for the treatment of her patients.
In doing so, she has been able to substitute several oils sourced from threatened and near threatened plants including frankincense (Boswellia spp.), spikenard (Nardostachys jatamansi), and elemi (Canarium luzonicum) with wild crafted native alternatives which are powerful in their healing vibration, frequency, and therapeutic properties.
If we can nurture and harvest and co-create oils with 20 or so plants from our own windowsills and gardens, we can create a vibrant oils collection with zero carbon footprint" She explains. This talk explains how we all might do this and examines the positive and therapeutic outcomes.
Biography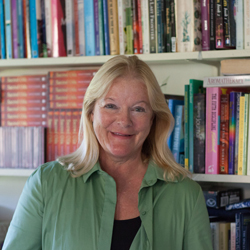 Felicity Warner is founder of the global Soul Midwives Movement, lectures both nationally and internationally and runs The Soul Midwives' School, based in Dorset, UK, its unique training programme teaches holistic and spiritual care for the end of life.
She has won many awards for her work with the dying and her pioneering work has brought a new dimension to holistic and spiritual palliative care, both in the UK and abroad (there are now soul midwives working in the USA, Canada, Australia, New Zealand, and South Africa).
Felicity Warner is also a Myrrhophore (Myrrh-bearing woman) author of the acclaimed book Sacred Oils and lineage holder of this ancient tradition which is linked to Mary Magdalene and Egyptian celestial medicine. She uses Sacred Oils for their energetic properties to re-balance, heal and restore us to a state of perfect balance and harmony.
Links
Medicinal and Aromatic Plants (MAPs) Supply Chain Series – Part 1
About the Series
Take part in the Airmid Institute Medicinal and Aromatic Plants (MAPs) Supply Chain Series!
The medicinal and aromatic plants we love and commonly use are harvested from all corners of the globe, and many of them — such as frankincense (Boswellia spp.), myrrh (Commiphora spp.), copaiba (Copaifera spp.), spikenard (Nardostachys jatamansi), elemi (Canarium luzonicum), palo santo (Bursera graveolens), shea (Vitellaria paradoxa), and white sage (Salvia apiana) are collected primarily or entirely from the wild. These plants are often part of complex socio-ecological systems wherein the survival of both plants and people are mutually dependent.
However, wild-harvested plants are vulnerable to common challenges opaque supply chains with limited traceability result in – poor harvesting practices, illegal harvesting, exportation and importation, poor adaptation strategies in response to impacts of climate change, limited benefits to harvesters and their communities, a lack of readily available ubiquitous sourcing guidelines for consumers, and greenwashing.
Addressing these challenges is vital to creating successful conservation-through-use models. Meeting these challenges further supports the preservation of healthy ecosystems while indigenous and non-indigenous communities, harvesters, companies, and consumers all enjoy fair benefits and high-quality products from trade. Taking action is key to driving industry change in a more positive, accountable, and sustainable direction.
In this series, we will invite industry leaders– the scientists, producers, and sourcing personnel that work with wild plants every day, as well as consumers and media representatives — to discuss the challenges and opportunities for these supply chains and the innovative approaches being used to elevate the standards across the board.
We are kicking off this free series with Stephen Johnson and Andy Thornton's webinar Creating real change in challenging supply chains: Exploring how to create sustainable and transparent progress in the frankincense supply chain on August 2nd 11 am – 12 pm PT. Here is the link to join this open free webinar.
Frankincense is one of the most popular essential oils, but there is an increasing awareness of the challenges associated with ethically sourcing this ancient aromatic. Now more than ever, it is critical to understand how these supply chains operate and how we can use frankincense responsibly. Here we explore the practical realities of frankincense sourcing, from ensuring sustainable harvesting at tree level to engaging fairly with communities and tracing resin as it moves through the supply chain, and we engage with practitioners to discuss new and ongoing sustainability and transparency initiatives and how we can all together promote positive sourcing impacts across the industry.
Stephen Johnson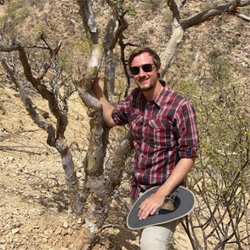 Stephen Johnson has been working on the sustainability of wild-harvested products since 2016. He has conducted field research and analyses in West Africa (Burkina Faso, Ghana), East Africa (Ethiopia, Somaliland, Puntland), and the Arabian Peninsula (Oman), and has published almost a dozen peer-reviewed papers, book chapters, and reports on frankincense. As a technical advisor and direct supplier of frankincense, myrrh, and other wild-harvested products, Stephen focuses on creating systemic change in wild plant supply chains by implementing regenerative practices and supporting radical transparency and engagement with harvesting communities. He is always excited to discuss innovation and improvements in wild plant conservation and harvesting, or to discuss frankincense and myrrh ecology, chemistry, and conservation at length.
Andy Thornton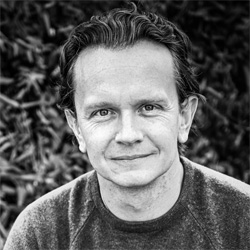 Andy Thornton is the Founder and Managing Partner of Silvan Ingredient Ecosystem. Silvan connects the world's best brands with the world's best ingredients and helps sustainable and regenerative ingredient growers scale their impact and find new markets. He has spent 15 years working in international development and agricultural supply chains, working globally but with a particular passion for West Africa. Andy holds an MBA from the University of Oxford where he studied as a Skoll Scholar. www.silvan.eco
A sustainable future for the Ethiopian civet and its aromatic paste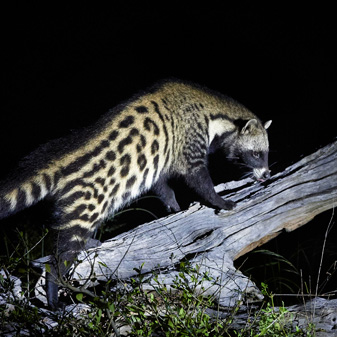 Presenter:
Dan Riegler
How to Attend?
Become an Airmid member today if you'd like to have access to this webinar (live or recorded), and many others we are excited to feature this year! Become an Airmid member today
Not a member yet?
You can purchase access to individual webinars by clicking here.
The Ethiopian civet provides a rare and valuable perfume ingredient. The aromatic paste has been collected from captive civets for hundreds of years by Muslim farmers and its collection is considered an act of piety and devotion. However, many of the traditional methods are outdated and seen in the West as barbaric. This led to a western boycott on Civet products and the collapse of the market for Civet paste and left impoverished farmers in a struggling economy with few resources and little incentive to develop a new and more modern industry. For this reason, little has changed over the past 60 years for the animals and the remaining, reduced number, of captive Civets, experience little improvement in their conditions.
Though much could be done to modernize methods and habitat, resources to implement change have been insufficient and this will not change until there is a market demand for a more animal-centric and modern product. It is a catch 22. Dan has met with Civet farmers and exporters in Ethiopia gaining their support for a new model Civet farm. But without an increased interest in the end product and the development of a healthy Western market demand nothing much will change. We need to engage the problems head-on with our full attention, commitment and resources if we hope to see it change.
About Dan
Dan Riegler is the author of Apothecary's Garden Blog, and owner of Apothecary's Garden Etsy shop. He sources sustainable aromatics and produces perfume, incense, cosmetic and therapeutic products and ingredients for artisans around the world. With a focus on the welfare of the plants, the land and the harvester communities that steward them, Dan often travels and visits collectors, farmers and harvesters in remote areas. One of his ongoing projects is centred around the Ethiopian Civet "cat".
Dan's Websites