Welcome Jenna Puumalainen!
Please join Airmid Institute in welcoming Airmid Institute's Ambassador of Finland, Jenna Puumalainen!
Jenna, an aromatherapy educator in Finland, found her source of wellbeing in her deep connection to Nature. She transitioned from a 10+ year career in elder care as a practical nurse to study herbalism and aromatherapy, alongside a vocational qualification in natural and environmental protection. Since 2019, she has been an entrepreneur, primarily focusing on aromatherapy education, and has a passion for blending science and spirituality in her aromatic journey. Her special commitment lies in supporting psychological wellbeing through natural means. Jenna has conducted numerous aromatherapy courses and workshops in Finland, emphasizing the importance of sustainability in essential oil production, given her country's dependence on aromatic plants from around the world. Jenna is proud to continue this sustainability advocacy as an Airmid ambassador.
Feel free to contact Jenna at [email protected]
Welcome Julia Falkenstein!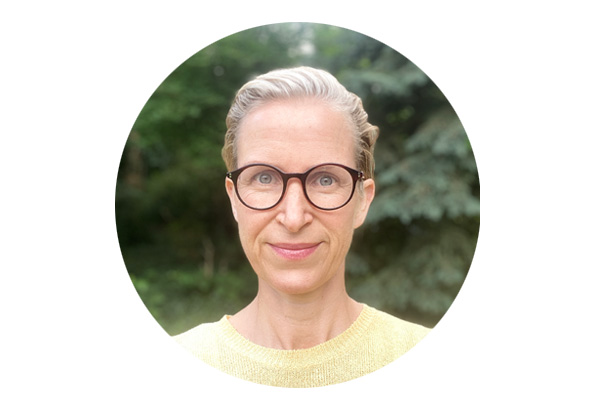 Please join Airmid Institute in welcoming Airmid Institute's Ambassador of Germany, Julia Falkenstein! Julia will be working with Airmid Institute to identify fragile medicinal and aromatic plants (MAPs) native to Germany for public dissemination, implement multi-regional educational projects focused on the protection of native MAPs, and to promote sustainable traditional distillation and the use of locally sourced MAPs for aromatherapy. You can read more about Julia by clicking below.
New Airmid Junior Ambassador Badges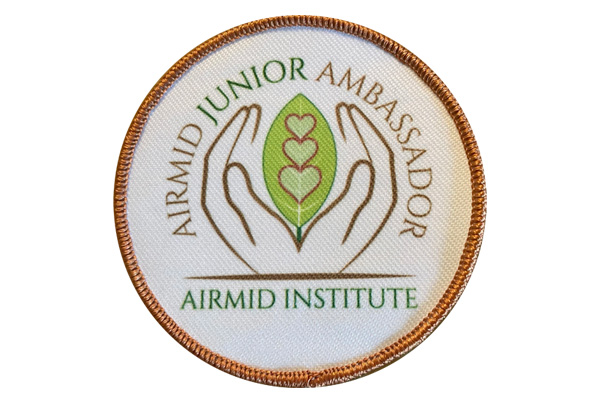 Dr. Kelly Ablard and Dr. Jacqui Stringer will be presenting the first ever Airmid Junior Ambassadors with their badges on June 30th at Knowsley School located in North West England! Children's educational programs that support opportunities for them to connect to Nature has been a focus of Airmid's since our inception, and further inspired by 2021 The Dasgupta Review, which places a heavy emphasis on children.
"Every child in every country is owed the teaching of natural history, to be introduced to the awe and wonder of the natural world, and to appreciate how it contributes to our lives. Establishing the natural world within educational policy would contribute to countering the shifting baseline, whereby we progressively redefine ourselves as inhabitants of an emptying world and believe that what we see is how it is and how it will continue to be. This shifting baseline has been termed the 'extinction of experience' (Pyle, 1993).
Achieving tangible effects, however, is not straightforward. The development and design of environmental education programmes can be directed to overcome the problems. In their wide-ranging survey documenting direct impacts of environmental education, Ardoin, Bowers, and Gaillard (2020) have suggested that focusing on local issues or locally relevant dimensions of broader issues, such as collaborating with scientists, resource managers and community organisations, is of enormous help. Our emphasis in the Review on the role of communities and civil societies in the economics of biodiversity is consonant with that line of thinking.542
But even that would not be enough. Connecting with Nature needs to be woven throughout our lives. The connection has been found to decline from childhood to an overall low in the mid-teens, followed by a steady rise that reaches a plateau lasting the rest of one's life (Hughes et al. 2019). It is a cruel irony that we surround children with pictures and toys of animals and plants, only to focus subsequently on more conceptual knowledge, marginalising environmental education relative to the wider curriculum."
The Airmid Junior Ambassador program, founded and currently managed by Airmid Ambassador of the U.K. Dr. Stringer was developed to address these challenges. Educational programs as part of Airmid Institute's work are also taking root in Taiwan.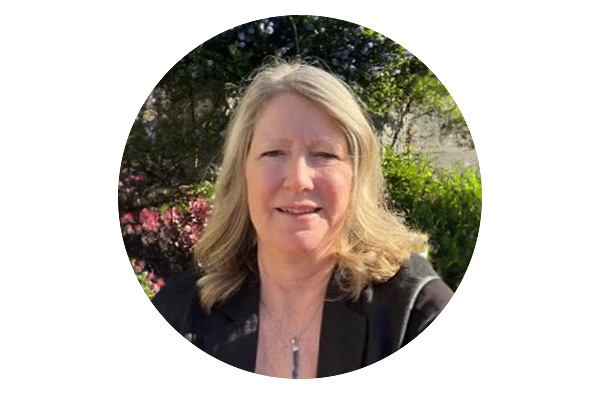 Airmid Institute is excited to welcome Birgit Salling as their Chief Administrative Officer! We are fortunate that Birgit is joining us where she will share her love for Nature and medicinal and aromatic plants, and bring to us her vast experience in numerous healing modalities, exceptional administrative skills in office and in management. Her support of Airmid and its team will be invaluable. You can read more about Birgit here and welcome her by emailing [email protected].
Associations Around the World Working with Airmid Institute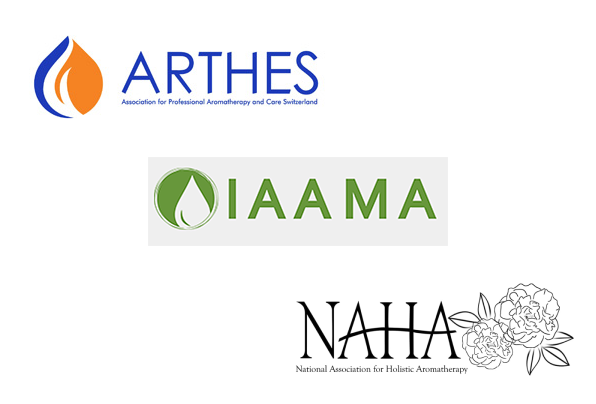 Airmid Institute highlights international professional aromatherapy associations – International Aromatherapy and Aromatic Medicine Association (IAAMA – Australia), Association of Professional Aromatherapy and Care in Switzerland (ARTHES – Switzerland), and the National Association of Holistic Aromatherapy (NAHA – USA) for joining Airmid Institute as Professional Association Members!
Airmid is honored to be working with these incredible associations which are dedicated to the protection of fragile essential and carrier oil bearing-plants, and their use in traditional medicine. We thank them for supporting 'green' aromatherapy, their dedication to bringing awareness, information, and extended benefits relevant to sustainability directly to their members, and for their shared vision of a healthier planet for future generations.
Meet our Airmid Institute Advisory Board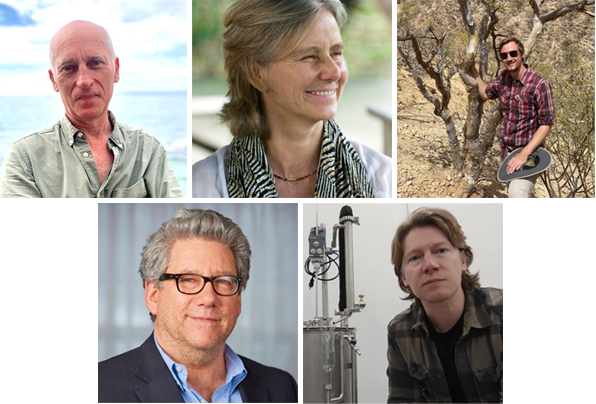 Airmid Institute welcomes five new members to our Advisory Board, which is still growing! It is an honor to have the collective expertise of Olivier Behra – Founder, Man and the Environment; Sue Canney Davison, PhD – Research Associate, University of Johannesburg; Stephen Johnson, BSc – Founder, FairSource Botanicals LLC; Dr. James E. Simon – Distinguished Professor, Rutgers University; and Dr. Benoit Roger – Founder, Alchemia Solutions, to guide Airmid Institute as we continue to grow. To read more about this exceptional team, please click below.
Introducing our Medicinal and Aromatic Plant (MAP) Supply Chain Series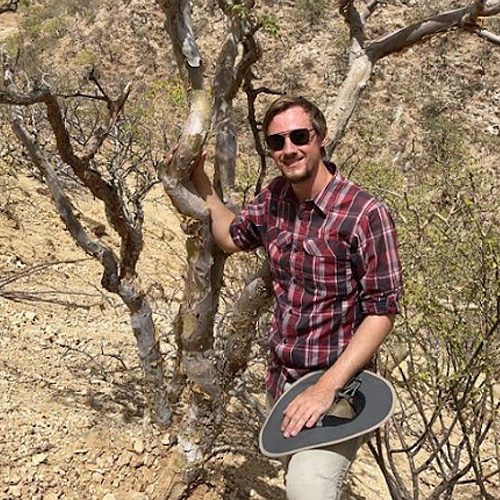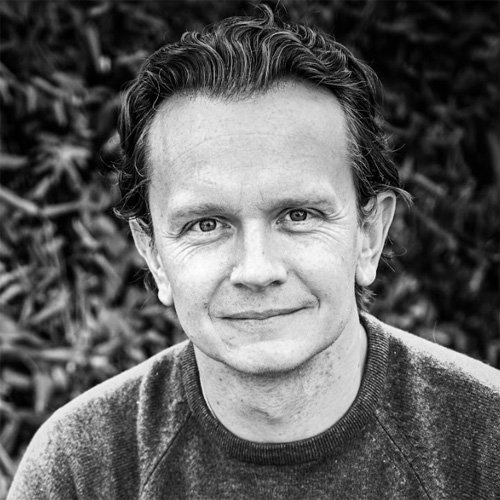 Take part in the Airmid Institute Medicinal and Aromatic Plant (MAP) Supply Chain Series!
The medicinal and aromatic plants we love and commonly use are harvested from all corners of the globe, and many of them — such as frankincense 'Boswellia' spp., myrrh 'Commiphora' spp., copaiba 'Copaifera' spp., spikenard 'Nardostachys jatamansi', elemi 'Canarium luzonicum', palo santo 'Bursera graveolens', shea 'Vitellaria paradoxa', and white sage 'Salvia apiana' are collected primarily or entirely from the wild. These plants are often part of complex socio-ecological systems wherein the survival of both plants and people are mutually dependent.
However, wild-harvested plants are vulnerable to common challenges opaque supply chains with limited traceability result in – poor harvesting practices, illegal harvesting, exportation and importation, poor adaptation strategies in response to impacts of climate change, limited benefits to harvesters and their communities, a lack of readily available ubiquitous sourcing guidelines for consumers, and greenwashing.
Dr. Kelly Ablard Honoured by Simon Fraser University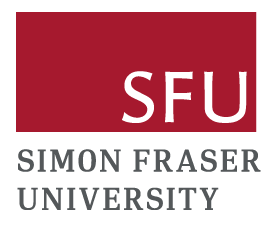 The Department of Biological Sciences at Simon Fraser University (SFU) hosts an "exceptional alumnus" lecture each year. They recently broadened their focus after seeing that a number of their alumni pursued fascinating jobs in the business and NGO sectors based on their biological interests. To demonstrate to SFU graduate and undergraduate students that there are professional routes other than academic positions, the department aims to honor this kind of accomplishment.
Dr. Kelly Ablard, SFU alumnus* and Founder and Executive Director of Airmid Institute, is pleased to have been invited alongside other distinguished SFU alumni, to give a lecture about Airmid Institute, its history, and the journey that inspired her to establish it. Read more about this year's participants.
This event and the reception to follow is scheduled for Wednesday, October 12, 2022 at 3:30 pm and is open to the public. It will be held at Simon Fraser University, in the Department of Biological Sciences, Burnaby, B.C. Canada. Please contact [email protected] for more details.
*Kelly completed her PhD in 2013. Her main areas of study were chemical ecology, evolutionary biology and behavioral ecology. Her PhD supervisor was Dr. Gerhard Gries, and her PhD committee, Dr. Ronald Ydenberg and Dr. Bernard J. Crespi.